Artist of Color Residency 2019
The Compact inaugurates the David Bethuel Jamieson Artist Residency for people of color at C-Scape Dune Shack; Applications for all dune shack residencies are due January 15, 2019.

In its 25th anniversary year, the Provincetown Community Compact is pleased to announce an inaugural artist residency at the C-Scape Dune Shack named in honor of the late David Bethuel Jamieson (1963-1992), an African-American artist who died of AIDS.

This residency is open to artists of color and includes three weeks in the C-Scape Dune Shack in the Cape Cod National Seashore and a $500 fellowship. The deadline for this juried award and other residencies open to the public at C-Scape and Fowler Dune Shacks is January 15, thecompact.org.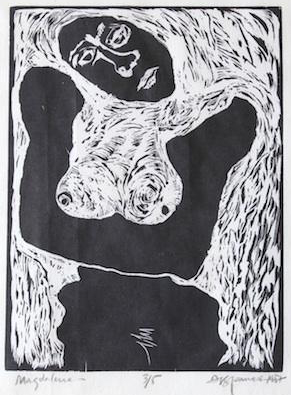 The Compact is pleased to offer this diversity residency and fellowship as a way to provide an artist of color with the opportunity to experience the splendor of the Cape Cod National Seashore and the pristine dunes of the historic ancestral lands of the Mashpee Wampanoag Tribe.
Bethuel was born at St. Elizabeth's psychiatric hospital in Washington DC where his parents were patients. Bethuel was raised in foster care, attending private schools in upstate New York before enrolling at the University of Vermont. At UVM he blossomed as a visual artist and worked for the anti-apartheid divestiture movement, the struggle for campus diversity and the Black Student Union. He brought James Baldwin to speak on campus in 1985 shortly before the author died.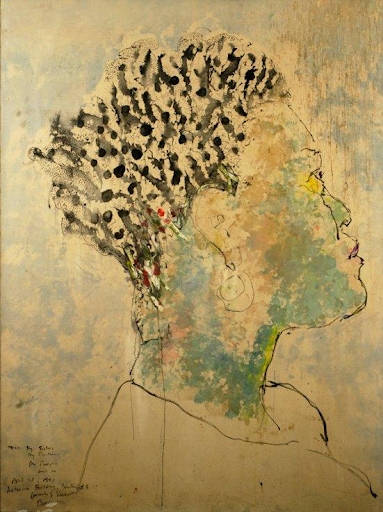 Bethuel spent four summers in Provincetown (1985-1988) and exhibited his work with Steve Fitzgerald at Hell's Kitchen Gallery, with Dennis DeBerry and others. He worked with watercolors, block prints and drawing, as well as oil and acrylic. His work and legacy is held in trust at the Studio House at Walbridge in Washington, DC.
For information about all dune shack stays, including two additional three-week residencies for visual artists, two funded weeks for writers and weeks open to the general public, visit thecompact.org/dune-shacks The program runs from April through November. Deadline is January 15, 2019.